Player Outreach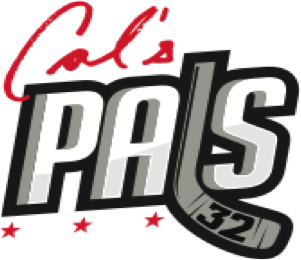 Cal's Pal's is a community outreach program that Brampton Beast captain Cal Wild founded at the beginning of the 2013-2014 season. The program is designed to enrich the lives of children, youth, and adults through the awareness and raising of funds for Kerry's Place Autism Services. The goal is to create awareness and enhance the quality of life for individuals with Autism Spectrum Disorder.
How it works:
Throughout the year, Cal Wild will spend his time getting involved with Kerry's Place and their initiatives through multiple events.

Cal Wild will donate $10 for every point scored this season. This amount will then be matched by a corporate sponsor of the foundation or the team.

Cal Wild and the Brampton Beast will be giving the opportunity to families from Kerry's Place to experience a professional hockey game in the comfort of the Cal's Pal's Suite. Following the game, families will get the chance to meet and greet Cal.
"This year, I decided through my experiences that I wanted to work with Kerry's Place again,' the Beast captain said. "My time spent with their individuals has given me some of the most rewarding and enjoyable experiences of my life. For me, it felt like a natural progression to continue moving forward with Kerry's Place because it's something that I'm comfortable with and something I strongly believe in."
For more information on the Cal's Pals program or if you're interested in contributing to the program contact Andrea Masciotra, Senior Community Relations Executive at (905)-564-1684 ext 223 or amasciotra@bramptonbeast.com